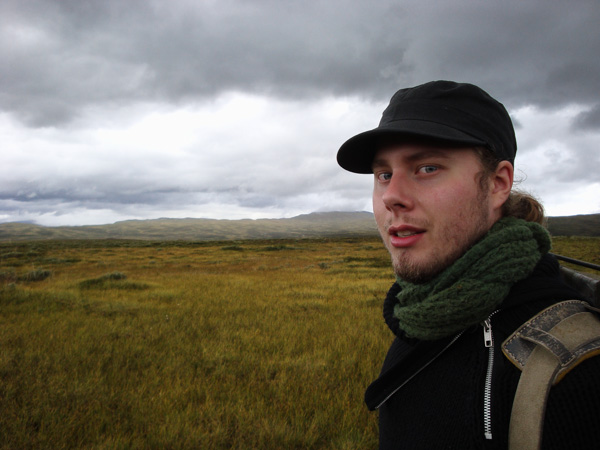 Simon Engström is an international assignment photographer based in Uppsala, Sweden. With a main focus on documenting humanitarian activities for the NGO community, subjects like extreme poverty, child labour, and alcoholism are recurring in his work.
Simon studied photography at the Graphic Education Center in Uppsala, Sweden, year 2000, and before his transition to become a full time photographer he worked within Human Resources as chairman in a local trade union club, belonging to one of the country's largest unions. Besides his profession, Simon is also a devoted musician and an award winning guitarist.
If your works requires you to raise awareness, advocate change, influence politicians and decision makers, or gather funds, then there's no better way to accomplish your goals than through great imagery. We've all heard the old saying "a picture is worth a thousand words", but when it comes to touching peoples hearts, that old cliché is spot on.
You can write reports or lecture, run meetings or campaigns, but when the right people actually gets to SEE what you're talking about, that's when whey start to connect with your subject, and opinions start to sway.
To portray a person or situation in a way that really communicates a story is the ultimate goal, and when successfully done, the power of an image can be immense.
I've been photographing for over fifteen years now and have obtained a great set of skills to apply in my daily work. During the past few years alone, I've been to over ten countries on three continents. I've documented child labour, alcoholism, sickness, and extreme poverty.
To photograph people in delicate situations requires a lot of humbleness, respect, and understanding. Through past assignments I've gained the experience and confidence needed for this type of work, even though it's a never-ending learning process.
Injustice. That's probably what upsets me the most, whether it be workers rights, political, economical, gender related, or discrimination of any sort. With my background in the Swedish union I have a strong fundamental belief that we should always take care of each other, protect our rights, and actively work towards developing them further.
Not one day goes by without me reflecting over how fortunate I am for having been born in one of the most developed countries in the world, and on top of that, as a white male. Gender inequality and racism is one of our times biggest challenges, and I hope that I'll live to see the day when those things are no longer a factor when judging a persons character, capabilities, or rights.
---
Services
I deliver high quality imagery from all over the world. Either contact me when I'm out traveling to take advantage of me already being in your area, or set up an assignment from scratch and send me somewhere. I'm here to help, so get in touch and let's talk about how I can serve you and your project.
Do you need an article with your images? I'll take care of that too! My expertise in storytelling is not limited to visual communication alone. With several magazine publications behind me, I'm happy to help you out with articles or feature stories as well.
I process all my work in house, so what you see is what you (can) get. I do everything from landscapes, products, to portrait/fashion retouch.
Only need a few shots? Perhaps I already have what you're looking for. I'm currently developing a
stock archive site
so you can search through my digital archive. In the meantime, please get in touch with an inquiry.
Have an Event that you need covered? Let me handle it. I have experience with both live music and conference venues. Even the occasional wedding can squeeze itself in. Whatever it is, just ask, and I'll be happy to make some suggestions.
Take the chance to learn from an experienced professional photographer. Learn the basics or get technical. I provide tailor-made courses and workshops.
---
Clients
---
Sponsors